This walkthrough outlines all the major components affiliated with Jobulator mobile for Apple. The outlined steps include activation of the app, how to view/accept available jobs, and how to view messages or adjust your settings. Let's get started! 
Click a hyperlink below to jump to that topic:
Downloading Jobulator
You will first need to download Jobulator from the Apple App store (as outlined here). In addition to the download, you will also need to acquire a Jobulator account via Jobulator.com. This account provides access to utilize the Jobulator app and its features. You can learn more about purchasing or renewing a subscription here.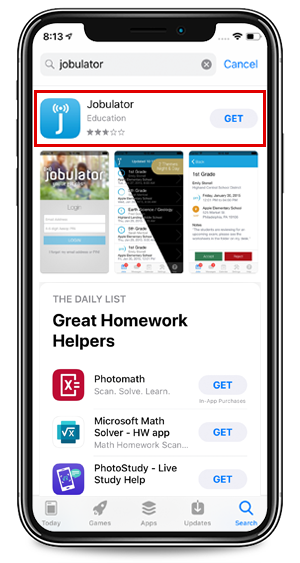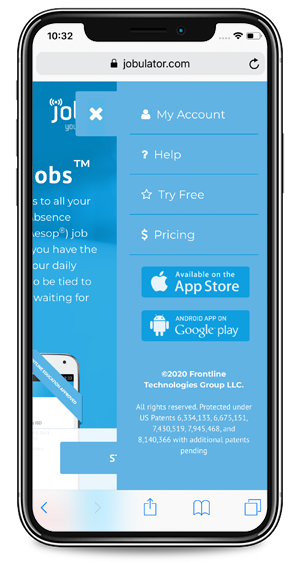 Logging In
You can log in to both the Jobulator app and Jobulator.com using your email address as your User ID along with your 4-6 digit Absence Management phone PIN. Reference this article to learn more.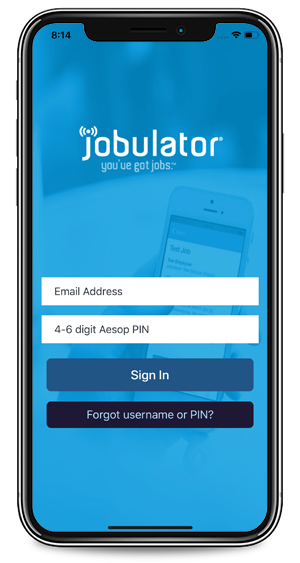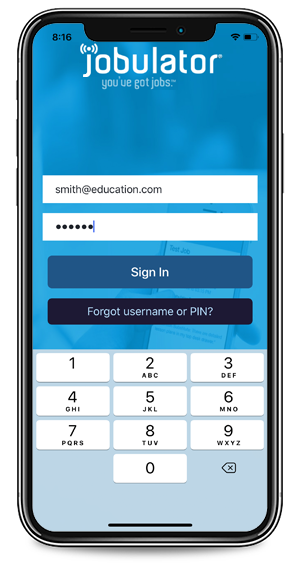 Once logged in, the Navigation Bar (located at the bottom of the screen) is the main tool to navigate through the Jobulator app. There are four main sections: Jobs, Calendar, Inbox, and Settings. Tapping on any of these icons will take you to the main screen of that section of the mobile app.
Finding Jobs
This tab displays the jobs that have been made available within your district. You can select a job from the main "Jobs" tab and then view, accept, and/or reject individual assignments.
Reference this article to learn more!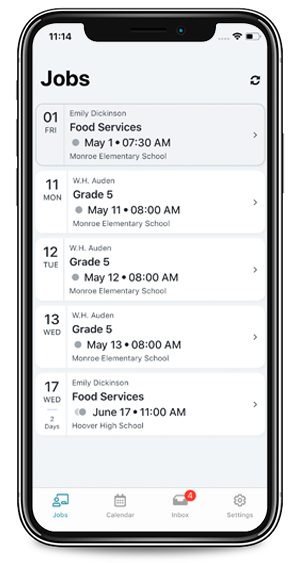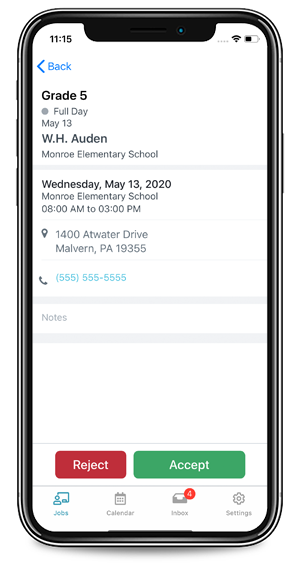 Using the Calendar
The "Calendar" tab is affiliated with your Absence Management/Jobulator account and displays calendar details specific to job fulfillment and/or district events, i.e. Holidays or Non Work Days. You can select a specific day to view job acceptance details.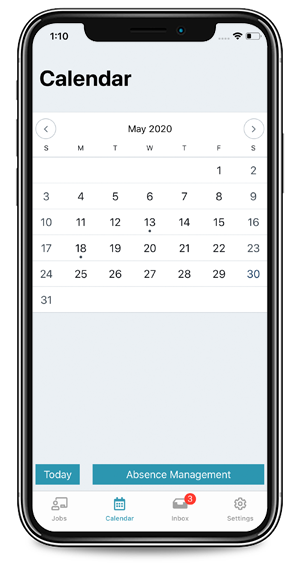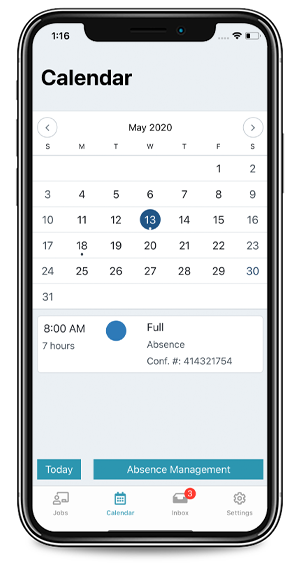 Note, if you are viewing jobs a few months ahead, you can touch the "Today" selection to bring you back to the current month.
You can also select the "Absence Management" link at the bottom of the page to access Frontline's Absence Management system, as needed, to view additional details or perform any necessary updates (i.e. cancel a job, etc.). This selection takes you out of Jobulator and directs you to the sign in page for  your Absence Management account through the web browser on your device.
Viewing Your Inbox
The "Inbox" tab allows you to check any system notifications that you receive, Jobulator messages that post, or web alerts that are posted to your Absence Management account, all in one place!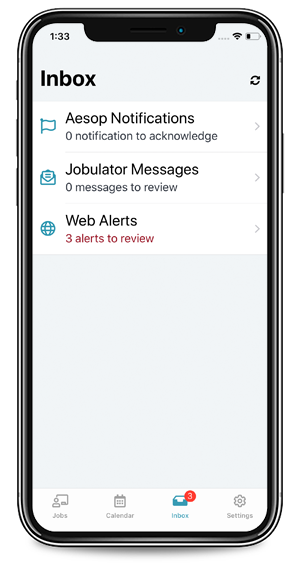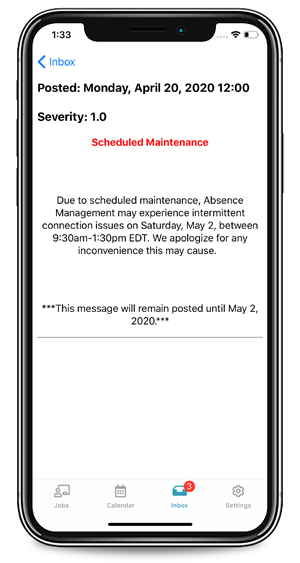 Accessing Settings
This "Settings" tab includes custom sound notifications, a sign out option, and also a link to the Learning Center (where you can view help content and submit requests).