To log in to Jobulator, you must use your email and your Absence Management phone PIN.
Keep in mind that Jobulator uses the email address you provided during registration at
Jobulator.com
 rather than the phone number or username used by Absence Management. You can learn more about your User ID in this
article
.
To retrieve your Absence Management phone PIN, please log in to the Absence Management application. You will see your Phone PIN under Preferences > Phone Credentials.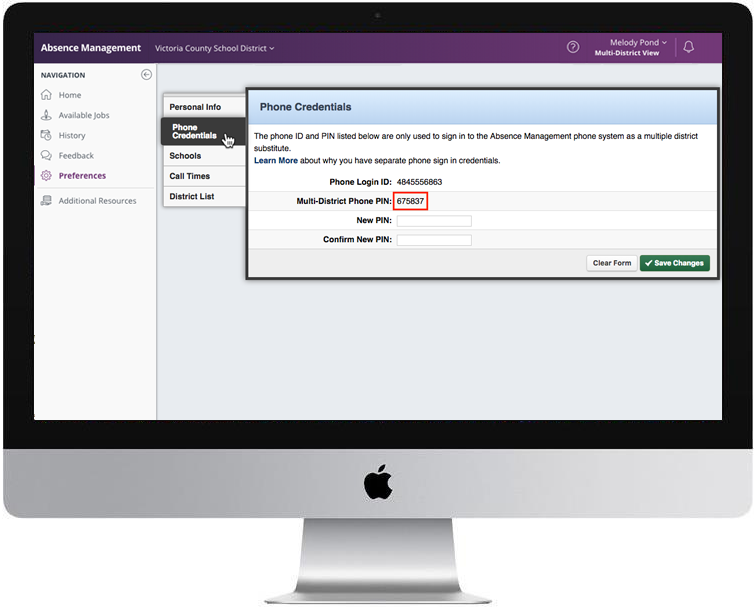 If your district has an email address affiliated with your Absence Management credentials, you may be able to find your phone PIN through this link: https://www.aesoponline.com/forgot_pin.asp.
If you do not receive the retrieval email, your district may not have the correct email address entered in your Absence Management account. If this occurs, please Submit a Request to Jobulator support.