To log in to Jobulator, you must use your email and your Absence Management phone PIN.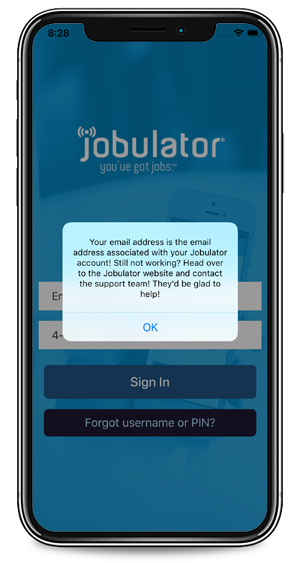 Recovering Your User ID
Jobulator uses the email address you provided during registration at Jobulator.com rather than the phone number or username used by Absence Management (as outlined here).
If you cannot recall your User ID, please submit a request for further assistance.
Recovering Your PIN
You can locate your Phone PIN in one of two places, depending on your system setup (as outlined here).
Insights Platform
If your district is on the Insights Platform, you will log in to the Absence Management application and go to Preferences > Phone Credentials.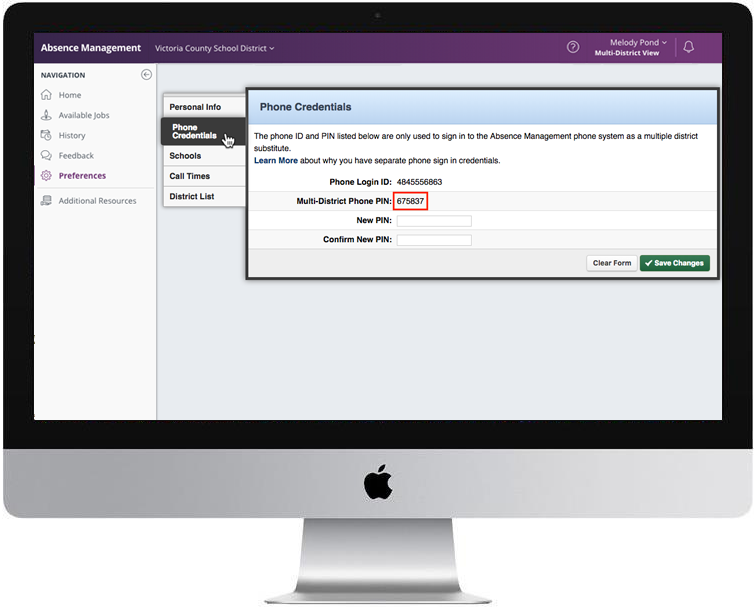 "Legacy" Setup
If your district has an email address affiliated with your Absence Management credentials, you can find your phone PIN through this link: https://www.aesoponline.com/forgot_pin.asp.
If you do not receive the retrieval email, your district may not have the correct email address entered in your Absence Management account. If this occurs, please Submit a Request to Jobulator support.