This tutorial provides some hints for adjusting the sound settings on your Android‐powered device. Please note that every Android is different, with a different look and menu options. We have provided examples below, but if you have additional questions beyond this document, please contact your device manufacturer (i.e. HTC, Motorola, Samsung) or your cellular carrier (i.e. Verizon, Sprint, AT&T).
Finding your Android Settings
To locate the settings of your device you will want to touch the Settings icon on our device.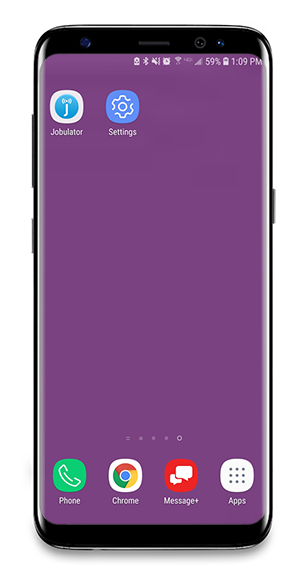 Android Volume and Sound Settings
Your volume and sound controls are in your Sound Settings.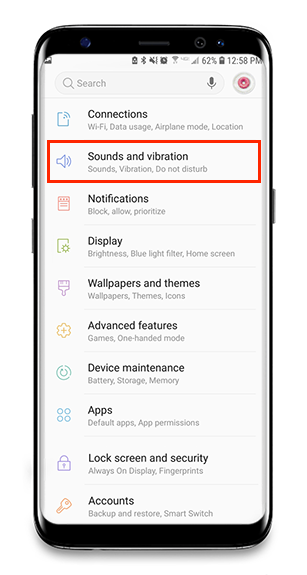 Note that on most Android devices, your Notification Volume is a separate setting than your Ringer Volume. To adjust your volumes, choose the Volume option.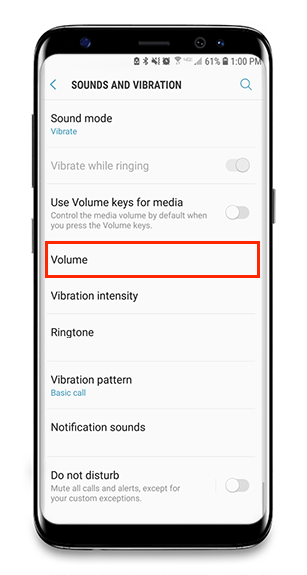 From there, you can control your Notification Volume. (We also encourage our users to check "Use incoming call volume for notifications," if applicable.)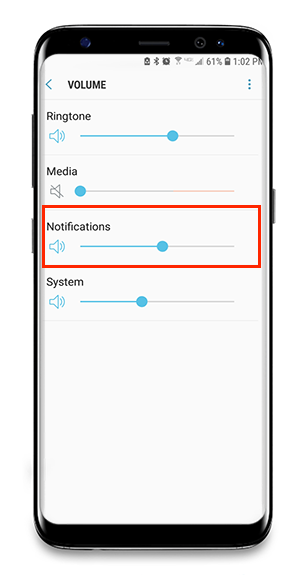 You can access the sound settings on your device by going to the Device Settings > Sound > Volume. Here you will have access to the slider volume settings on your device.
Jobulator Mobile Sound Settings
To adjust the sound that you will hear on your Jobulator application, you will need to go to the "Settings" tab of Jobulator and tap Job Notification Sound.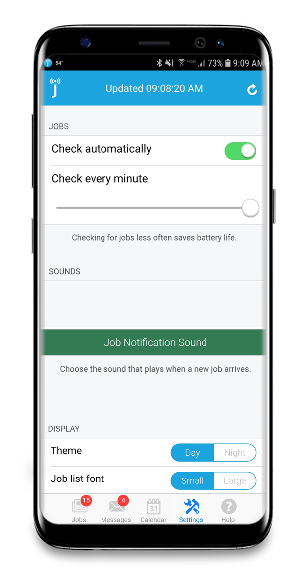 This opens a new page where you can adjust your notification settings. Choose the Sound option to select a new notification sound.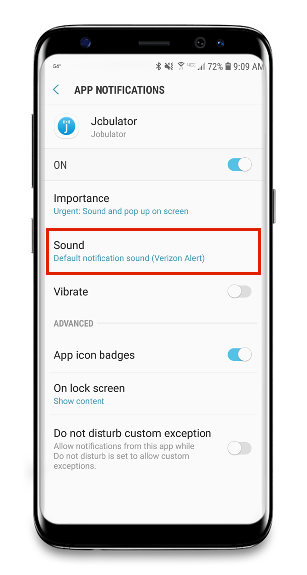 Please note that if you choose a sound file from your phone to play for new jobs, the Media volume will need to be turned up as well.