You can update the Jobulator application on your device by going through the Google Play Store on your device. 
Open the Play Store app on your device.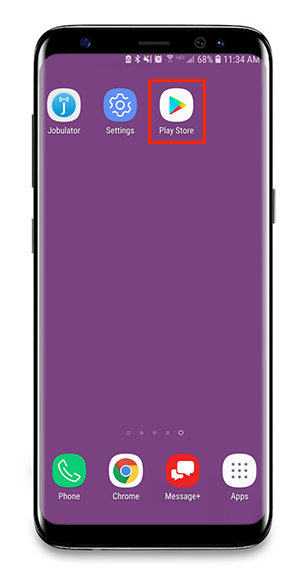 There, tap the menu in the upper left hand corner and choose My Apps to see your available updates.
Choose My Apps to see your available updates.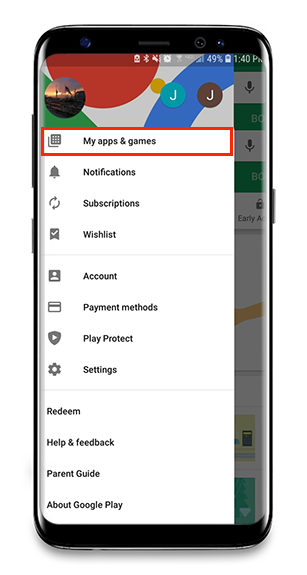 Once on the update page, tap the Jobulator Mobile update. 
If a new version of the Jobulator Mobile app is available, an Update button will appear at the top of the Jobulator Mobile page.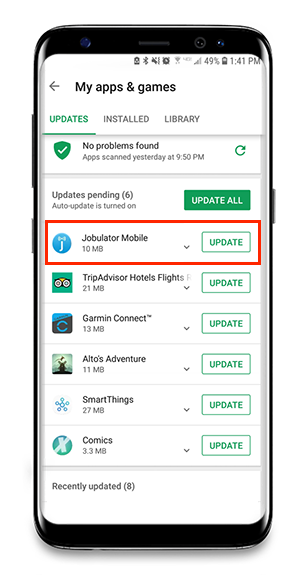 Take note, if the page has an "Open" button rather than an "Update" button, it is likely that you already have the newest version installed on your device. 
Google's Play Store will display the necessary permissions and ask you to tap Continue in order proceed with the installation. 
Once installed, press Open to launch Jobulator and begin using the new features.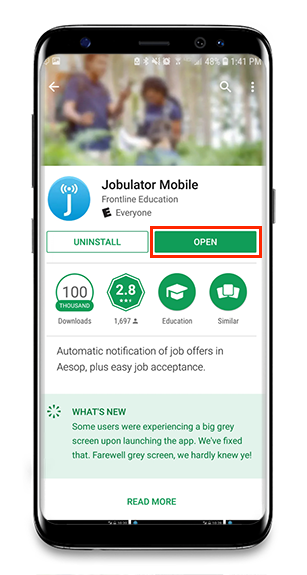 You can confirm that you have the newest version by going to the "Help" Tab within the Jobulator application and checking the About Jobulator Mobile Section.