What does this mean? 
You may encounter a message that states "Unable to Assign You" once you enter your PIN and click the Accept button for a particular job. This message appears when the job is no longer available and generally indicates that the job was deleted or edited by the teacher or administrator.
How do I fix it? 
In this case, the job was changed to a state where it cannot be accepted.  If the job is currently being edited, it will reappear on Jobulator once the teacher or administrator saves the changes.
We recommend you click the Refresh button to check the job's current availability.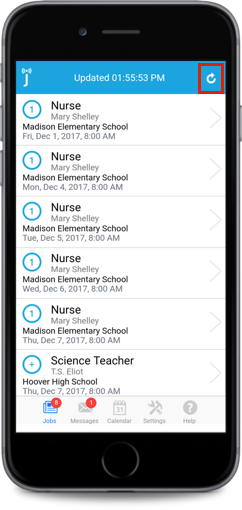 If the job reappears, it is likely now ready for you to accept.